5 Questions to Ask Before Hiring a Car Shipping Company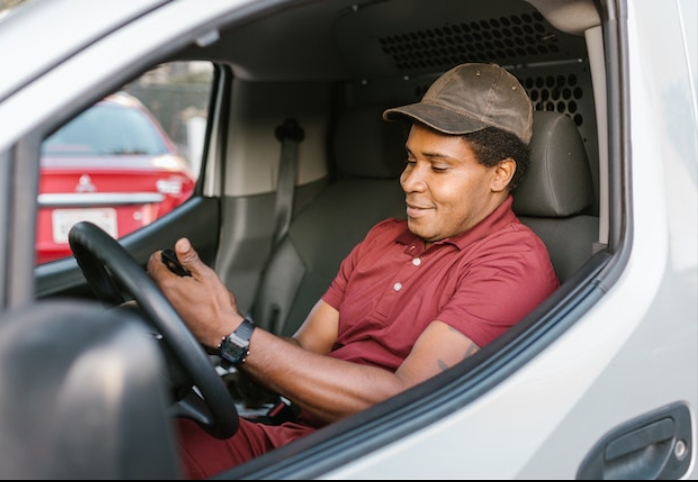 Do you have plans to bring your car somewhere? Whether you're relocating to a new state or just need your automobile shipped across the country, selecting a reliable auto transport service is essential. Careful thought is required before entrusting a specialist with your valuable asset. With so many alternatives, picking the best auto shipping company could be difficult. That's why it's crucial to ask the appropriate questions. The transportation process can be made easier and less stressful if you are prepared. This piece will discuss five key issues before contacting a car transportation firm.

What exactly do you do?

It's important to know what a car shipping company offers before hiring them for your job. Transporting vehicles from California to Texas is one of the many services reputable companies provide. You may usually pick between open and enclosed carriers with these companies, depending on how secure you feel your vehicle needs to be in transit. In addition, they might provide hassle-free door-to-door delivery, picking up your automobile anywhere you like in California and delivering it to you in Texas. There are companies that will give express shipping when it is critical. By engaging with a car shipping firm, you can gain valuable insights on efficiently and securely moving your car from California to Texas, ensuring its safe arrival within the expected timeframe.

How about credentials and safety nets?

It is important to pick a car shipping company that is licensed and insured. You should check that the company has valid Department of Transportation (DOT) or Federal Motor Carrier Safety Administration (FMCSA) permits since these will show that they are legally permitted to operate in your area. Check the shipping company's insurance coverage as well if you would like your vehicle to be secure throughout transport. You may rest easy knowing that your vehicle is covered in the event of an accident or damage if the shipping company is licensed and insured. You may rest assured that your vehicle will be in good hands during the transportation procedure if you verify their licensing and insurance.

How long have you been transporting automobiles?

Asking about a company's prior work history is crucial before hiring them to transport your vehicle. Knowing their experience and success rate will give you more faith in their capacity to transfer your vehicle safely and securely. If you want your shipping process to go off without a hitch, look for a firm that has been around for a while and has a solid track record. The answers to these questions will give you insight into the driver's familiarity with different transit modes, routes, and potential problems. You can learn much about their work and how satisfied their former clients were by asking for references or testimonials. You can be sure that your car will be transported from one location to another safely and securely if you select a reliable auto transport company.

How do you handle the potential for harm or legal action?

Knowing how a car shipping firm deals with any damages or issues that may emerge is crucial. Ensure your issues are addressed properly by inquiring about their rules and procedures for handling such instances. Credible businesses will have easy ways to get in touch with them and a documented procedure for handling customer complaints. While in their care, your vehicle may be protected by liability insurance. You may rest easy knowing any potential damages or disagreements will be addressed and dealt with as soon as possible if you familiarize yourself with their management method. The company's dedication to your happiness and their readiness to take responsibility for any hiccups in the car shipping procedure can be gauged by how openly they discuss this issue upfront.

What are the costs and the terms of payment?

It's important to know the costs and terms of payment before committing to a car shipping firm. Get a full estimate that includes any surcharges or extra fees that may apply to transferring your vehicle. This will offer you a complete view of the expenditures and assist you in making the necessary plans. Make sure the deposit amount, payment periods, and accepted payment methods all work for you by inquiring about them in advance. Establishing a clear and mutually acceptable payment and price structure requires open communication from the outset. The transaction with the automobile transportation firm will go down without a hitch, and you'll be able to make an educated financial decision thanks to this clarity.

Conclusion

To have a smooth and trouble-free transportation experience, asking the appropriate questions before hiring a car shipping business is essential. You may get the information you need to make a smart choice by asking questions about the company's services, pricing, licensing, insurance, experience, dispute resolution procedures, and payment terms. If you take the time to do your homework and ask the right questions, you may find a reliable car shipping business that will treat your vehicle with the respect and care it deserves throughout transport.