Athleisure Essentials: Must-Have Pieces for the Modern Wardrobe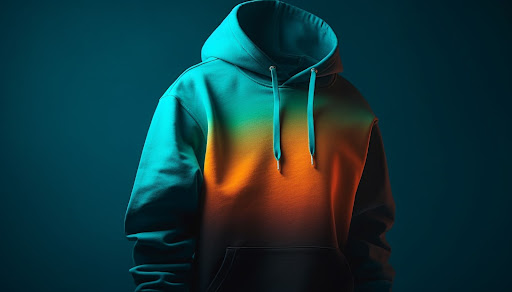 In recent years, there has been a notable shift in fashion trends that has revolutionised the way individuals dress. The rise of athleisure, a combination of athletic wear and leisure clothing, has transcended traditional boundaries and become a go-to style for the modern wardrobe. This trend effortlessly blends comfort, functionality, and style, making it a favourite among people of all ages and lifestyles. Whether you're heading to the gym, running errands, or meeting friends for a casual outing, athleisure from brands like PE Nation offers a versatile and chic way to dress. This blog will explore the must-have athleisure essentials that will elevate your wardrobe and keep you looking fabulous while staying comfortable.
Leggings
Leggings have become the undisputed hero of the athleisure movement. With their stretchy, form-fitting nature and comfortable waistbands, they offer the right combination of fashion and functionality. Opt for high-quality leggings made from moisture-wicking and breathable fabrics like nylon or polyester, which are ideal for workouts and everyday wear. Pair them with a relaxed-fit t-shirt or a stylish tank top for a casual look, or dress them up with a flowing tunic and accessorise with a belt for a more polished ensemble.
Sports Bras
A good sports bra is essential when it comes to athleisure. A well-fitting, supportive sports bra not only ensures that you feel comfortable during physical activities but also adds an athletic flair to your outfit. Look for sports bras with moisture-wicking properties and adjustable straps for a personalised fit. Don't shy away from showing off the straps of your sports bra under a loose-fitting tank top or an open-back shirt, as it adds a stylish touch to your overall look.
Hoodie
No athleisure wardrobe is complete without a classic hoodie. This versatile piece is perfect for layering and adds an instant dose of coziness to any outfit. Opt for neutral shades like black, grey, or navy for easy pairing with other athleisure pieces. You can wear your hoodie with leggings or joggers for a laid-back and comfortable vibe, or throw it on over a dress or jeans for an urban-chic look.
Joggers
Joggers have evolved from their athletic origins to become a fashion-forward staple in the athleisure trend. Unlike traditional sweatpants, joggers are tailored, tapered and often feature stylish details like ribbed cuffs and drawstring waists. They strike the perfect balance between sporty and trendy, making them a versatile addition to any wardrobe. Dress up your joggers with a sleek blouse and statement accessories for a fashionable outing, or dress them down with a simple t-shirt and sneakers for a relaxed and sporty look.
Sneakers
Sneakers have undoubtedly made a colossal comeback in the world of fashion, and they are a quintessential element of the athleisure look. The right pair of sneakers can effortlessly elevate your outfit while providing the comfort and support you need for a day filled with activities. Opt for classic white or black sneakers for a timeless appeal, or choose bold and colourful designs to add a fun and youthful touch to your ensemble.
Conclusion:
Athleisure from brands like PE Nation has redefined modern fashion by blending comfort and style into one fabulous package. The must-have athleisure essentials mentioned in this blog offer a plethora of styling options for every occasion, whether it's a workout session or a casual day out. So, upgrade your wardrobe with these athleisure essentials and enjoy the perfect fusion of fashion and function in your daily style journey.
Also Read Interesting Articles At: Tech Bigis.