Finding the Perfect Interior Shades: Tips for Selecting the Right Ones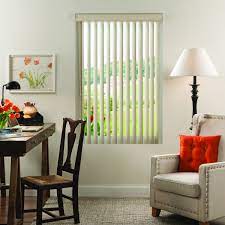 Interior shades are a versatile and fashionable window treatment option that can improve both the aesthetics and functionality of any room. Interior shades provide a variety of benefits, whether you want to control light, maintain privacy, or add a touch of elegance to your home. However, with so many options available, it can be difficult to find the perfect interior shades. We'll give you helpful hints in this blog to help you choose the right interior shades for your style, needs, and budget.
1. Consider Your Lighting Control Requirements
The level of light control desired in a room is an important consideration when selecting interior shades. Consider sheer or light-filtering shades to filter natural light while maintaining some visibility to the outside. These shades emit a soft, diffused light that creates a welcoming atmosphere. Blackout shades, on the other hand, are ideal for maximum privacy and light blockage. These shades are designed to block out all light, making them ideal for bedrooms and media rooms.
2. Determine Your Privacy Needs
Another important factor to consider when choosing interior shades is privacy. Consider shades with a high level of opacity when closed in rooms where privacy is a priority, such as bedrooms and bathrooms. Roman or cellular shades with privacy liners are excellent choices because they provide complete privacy while adding a touch of elegance to your space.
3. Establish Your Energy Efficiency Objectives
Interior shades can significantly improve the energy efficiency of your home. Cellular shades, also known as honeycomb shades, are a great option for environmentally conscious homeowners. The honeycomb pattern traps air, forming an insulating barrier that keeps your home cool in the summer and warm in the winter. You can reduce your heating and cooling costs while also contributing to a greener environment by investing in energy-efficient shades.
4. Enhance Your Interior Design
Interior shades are available in a wide range of fabrics, colors, and patterns, allowing you to find the ideal match for your home's decor. Consider the existing color scheme and style of your room when choosing shades. Choose neutral or monochromatic colors for a minimalist and modern look. Choose shades with vibrant patterns or prints for a bold and artistic touch. Customization options allow you to create a tailored look that complements your overall design aesthetic.
5. Consider Operational Ease
The ease of use is critical, especially if you have large windows or multiple shades in one room. Motorized shades are a convenient solution because they allow you to control your shades with the touch of a button or a remote control. With motorization, you can easily adjust your shades, even in difficult-to-reach places, and integrate them into your smart home system for seamless automation.
6. Examine Your Budget
When choosing interior shades, as with any home improvement project, keep your budget in mind. Fortunately, there are interior shade options to suit a variety of budgets. While high-quality custom shades may be more expensive up front, they frequently provide superior durability, functionality, and style. Investing in high-quality shades can be a long-term solution that increases the value of your home while saving you money on replacements and repairs.
7. Consider Safety Features
When choosing interior shades for a home with children or pets, safety comes first. Because they eliminate the risk of entanglement, cordless or motorized shades are a safe option. Motorized shades, in particular, are an excellent choice for families because they do not have any exposed cords that could cause a safety hazard.
8. Seek Professional Advice
With so many options, it can be difficult to narrow down your options and find the perfect interior shades. Consulting with Charleston window treatments can be extremely beneficial. They can offer expert advice, suggest appropriate options based on your needs and preferences, and help with measuring and installation. Professional guidance ensures that you make an informed decision and achieve the results you want for your home.
Conclusion
Choosing the best interior shades for your home necessitates careful consideration of a number of factors, including light control requirements, privacy needs, energy efficiency goals, and interior décor. You can narrow down your options and find shades that complement your style and enhance your living spaces by assessing your specific needs and preferences.
Interior shades not only provide functional benefits like light control and privacy, but they also add a touch of elegance to the interior design of your home. Whether you choose sheer shades, blackout shades, cellular shades, or another type of interior shade, customization and automation features allow you to create a space that perfectly reflects your style and lifestyle.
When in doubt, seek advice from a window interior shades Charleston professional who can provide valuable insights and assist you in selecting the best interior shades for your home. You can transform your living spaces into comfortable, stylish, and functional retreats that you'll enjoy for years to come by using the right interior shades.