FRP Bypass APK 2023 Download | FRP Bypass Tool APK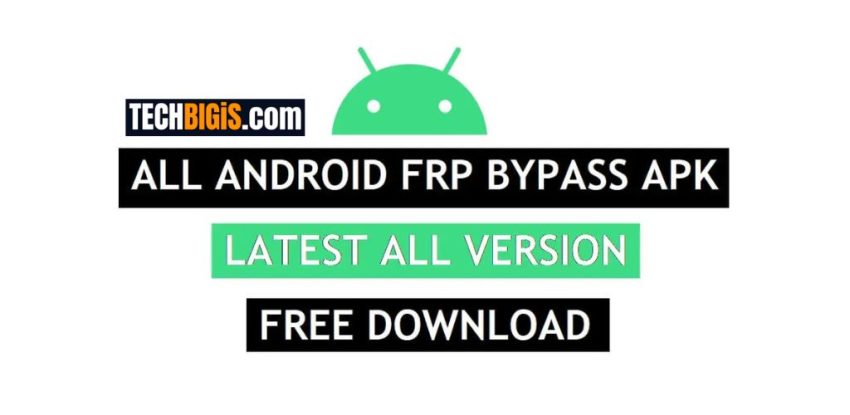 FRP Bypass Apk is a free program that allows you to remove the Factory Reset Protection from your every smartphone. It is designed to address the issues players face while playing the game. If you're a gamer looking for a fantastic app to play your favorite games on, then FRP Bypass APK is the best app you can try.
It works on both locked and unlocked phones.
Sammobile signs the app, so it is safe to download it from this page.
FRP Bypass Mod APK, an advanced file encryption tool.
FRP Bypass Apk Download allows users to get root access to their device using its Root utility.
It is software you can use to delete, encrypt and edit files from an Android smartphone.
It has multiple options to protect your privacy and data in it. If you're looking for a decent Android app, you must have heard about Samsung Frp Bypass Apk a few times before. However, if you are still not satisfied with it, then here comes a new version of FRP Bypass apk, developed by our experts, that uses the latest technologies to keep your data safe.
What is FRP Bypass
FRP Bypass Apk Download is a fantastic tool that bypasses FRP locks on Android devices. If you want to circumvent the FRP lock, this program is the ideal option for you. You may avoid the FRP lock with the aid of this program. You can quickly delete applications by "Force Close" on your phone or remove unwanted applications by it. Moreover, you can also read a related article that contains many tips and tricks on bypassing FRP locks on Android devices.
The FRP Bypass Apk Download For Pc is one of the most outstanding programs for circumventing the safeguard that locks your smartphone. It works faster than other factory reset apps or tools available on Google Play Store by bypassing all the security functions present in the device, which allows you to start working on your phone again. It is helpful for users who want to disable the factory reset safeguard.
What's New
If the factory reset protection method has locked you out of your Android phone, Frp Bypass App is one of its most fantastic applications. 
Even though it is for security purposes, in some situations, users forget some essential login credentials like PIN or Password and fail to reaccess their device. 
You can easily bypass the protection by following the step-by-step guide, which will no longer allow anyone else to access your device.
FRP Bypass Apk Download For Pc is a new Android software that modifies the lock screen when trying to circumvent the factory reset protection process. 
Now Download FRP Bypass Apk is by many people to avoid the factory reset protection process in their device, as it doesn't need root access and does not require any other complicated steps.
FRP Bypass APK is one of the best game changers available in the market. It helps you open locked devices using your Android device's bypass lock screen feature. Now you can get hold of the FRP Bypass APK without difficulty because we have provided the link. FRP Bypass APK is one of the best applications available in the Google Play Store, and the team behind it has made all efforts to develop an app that will help you bypass FRP on Android.
People who are facing any problem with installing such apps manually can tell us th this quickly: there you will get a new updated version every day. FRP Bypass App is an excellent app that bypasses the Frozen mode of your Windows PC. You have to download and install it on your computer. It does not matter whether you are using Windows or Mac OS; you will be able to use Frp Bypass Apk Samsung Download on both platforms.
FRP Bypass Apk Features
You may use Frp Bypass Apk Download 2023 to bypass your phone's factory reset protection. FRP is a built-in feature in almost all Android devices that keeps track of all apps installed on your device and prevents them from running once the user has updated the firmware.
1- Best FRP Bypass Tool
FRP Bypass App is a powerful Android app that gives you complete access to your device. It allows you to unlock the smartphone with a single click, avoiding the login procedure. This software will become your best buddy when you need to open your smartphone or obtain access to any other services on your phone.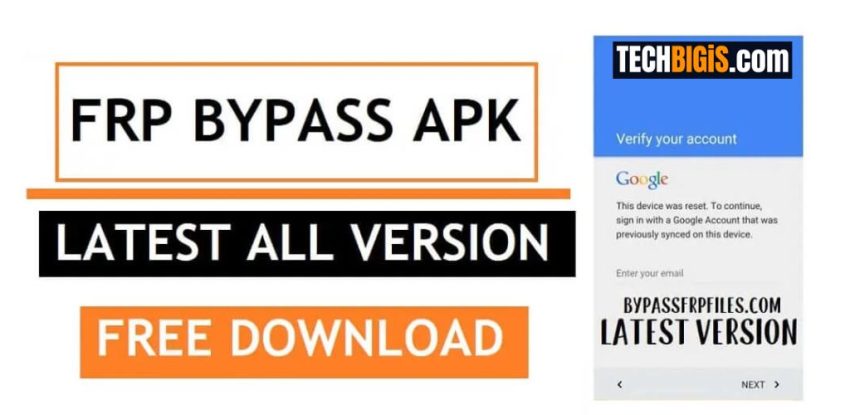 Several services and programs are available that promise to allow you to overcome FRP protection, but not all are secure.
The Frp Bypass Apk Samsung Download for Android is a program that allows you to bypass your Android device's FRP screen and login procedure.
It's such a well-known trick many people use to avoid the FRP protection, and logging-in operation, both with Google Play Services installed and without it.
FRP Bypass App helps you avoid the FRP screen and login process on Android devices by modifying your network settings. It is the simplest way to prevent Fpreventotection on any Android device, including Google Pixel, Google Pixel 2, Samsung Galaxy S8/S9 Edge/Note 8, Samsung BlackVue F800, and many more.
2- Works Flawlessly with All Frp Bypass Apk
If you cannot access your Android device, it's time to use FRP Bypass APK. This application allows you to bypass your phone's screen lock so you can use it normally again. You only need a USB cord and a computer to connect your gadget. If your device is locked, stuck at FRP step 1 or 2, and you do not know how to bypass it, then that's the right time to use FRP Bypass APK.
It will help you do this very quickly on almost all kinds of Android devices with different models and ensure that you don't lose any data.
Even though the process of bypassing FRP on your Android device is not something complicated, still, if you are going to have a look at some of its features, then you will love it. Yes, I am talking about the FRP Bypass App, as many people out there want to use such a tool on their device only. As you know, boost files can be copied to a PC, but surely we do not want them to copy our data.
3- Easy To Use Options in Msa Frp Bypass Apk
Tecno Frp Bypass Apk is a straightforward app to use and can be used by anyone. All of the settings offered in this app are apparent on the home screen and elsewhere. You can use this app to bypass any login screen; thus, you do not need to go through any hassle.
It is an excellent tool if you want to play games online, access social media, or even watch movies while on the move.
Meziani Frp Bypass Apk Download is a straightforward and easy-to-use app that can do much more than bypassing the login screen in a few simple steps. The app provides shortcuts for opening various options available on your phone. Moreover, there are other options as well, like the one that allows you to backup media files and data, etc.,
4- Anti-Ban Version
FRP Bypass Apk Dm is an excellent tool for bypassing the password lock on your Android device. You may rapidly gain access to your Android phone with this software. If you're a regular user who wants to make changes or update some features in your phone, then FRP Bypass APK will be helpful. FRP Bypass is a perfect solution to bypass any phone lock or root protection.
It is one of the essential tools every Android user needs to keep on their device.
FRP Bypass Apk Dm brings new life into your device without the hassle and requiring any particular skill.
So just read below to understand how you can easily unlock the device using this tool. FRP Bypass is one of the best apps to use and many people out ther face a problem with their Android devices. It works very well because it does not have any errors and thus will help you get your device to unlock or bypass. It is an anti-ban version, so no worry about your account getting banned if you use this app.
5- 100% Free and Safe
Easy Frp Bypass App is a free app that can bypass the restriction of FRP (Firewall). It's straightforward to use and doesn't require much technical knowledge. It tested by many people using it personally and has reported no issues. FRP Bypass is the most acceptable program for removing the FRP lock from your smartphone.
FRP Bypass is a handy tool for Android users who want their money back.
This app can bypass the restriction on your device and make all payments available in your Google Play account.
After installing this application, you don't have to worry about getting blocked due to Google Frp Bypass Apk. Several fake apps claim to be FRP Bypass App but do not work, and, most importantly, if they do not exist. Also keep in mind all Android devices' loopholes, preventing them to set as yours.
Download Frp Bypass Apk
FRP Bypass is an Android app that allows users to bypass the factory reset protection (FRP) on other devices.
If you want to root your smartphone, you need to remove the screen lock from your device, which is impossible without using FRP Bypass.
In essence, when a user uses the KeepVid app for rooting their device.
Moreover, they will also be able to install any third-party application updates or recovery files on their device, which is a disadvantage compared to other methods.
FRP Bypass App Download many times by many Android users.
If you have already installed the application earlier, then it is not available in your device's Downloads folder anymore and is no longer there.
Follow the above steps to return this FRP Bypass APK on your mobile phone.
Open your Android settings, navigate to Security, and select the "Unknown Sources" option.
If you don't see this option, go to Settings->Security and will allow it. Aside from that, then try to install the APK again.
Advantages of FRP Bypass APK
Frp Bypass Apk Android 11 is a popular app that can bypass all sorts of restrictions, like restricted apps and in-app purchases. You can also use it to get around the three-strikes provision of Origin and other games platforms and ransomware protection. It is compatible with most devices, including smart TVs, gaming consoles, tablets, and smartphones.
Frp Bypass Apk Samsung Download Without Pc is the most outstanding Android for bypassing the FRP lock screen on your smartphone.
The app is completely free and will not affect your device in any manner at all.
It is a that bypasses Android's Screen (device) Lock and ignores factory resets. With an interactive GUI that uses a graphical interface to allow users to change settings on their devices.
Final Words
The Vnrom Frp Bypass Apk is one of the top apps in the market, and it can let you bypass the factory reset protection instantly. Moreover, once you are done with it, you can use the same to change your device password and form factor. Bypasses the FRP lock on your Samsung Galaxy device. This software works with all Android smartphones running Android 4.1 or above.
Most Android users who want to access their phone later on ma, miss their FRP lock, but many don't know how to do it. So they are stuck at the issue mentioned now, it releases specifically for these problems. Besides that, we hope everyone can use it without issues. Development Settings Frp Bypass Apks is a free-to-get app that allows you to bypass FRP Protection.
Also Download: Inshot Pro MOD APK or Tiktok MOD APK