How to Download TikTok Audio and Save as MP3s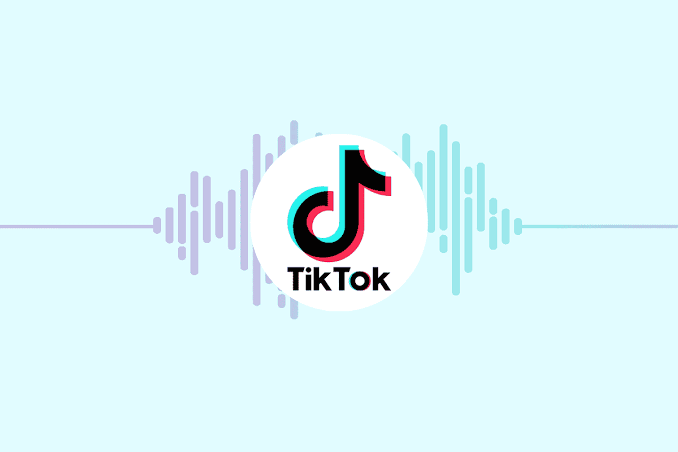 Hey there, TikTok lover! Have you ever come across an audio clip on TikTok that you just can't get out of your head? Those short viral songs and sounds are catchy for a reason. The good news is you don't have to keep replaying TikTok videos to listen to your favourite tracks. You can easily download the full-length audio from any TikTok video and save it to your phone to enjoy whenever you want. In just a few simple steps, you'll be building your own TikTok audio playlist to listen to on repeat. Get ready to never miss a beat of the latest TikTok sounds and always stay on the cutting edge of the hottest new earworms and beats. Keep reading to learn how to download audio from TikTok and save it as MP3 files in just a few taps. The era of FOMO for trending TikTok audios is over.
Converting TikTok Audio to MP3 Format
Converting that catchy TikTok audio into an MP3 is super easy.
First, open TikTok and find the video with the audio you want to download. Tap the three dots at the top of the screen and select "Save video." This will save the video to your phone.
Next, download an MP3 converter app, go now to download. Open the app and tap "Add file" or "Import video." Select the TikTok video you just saved.
Tap "Convert" or "Start conversion" and in just a few seconds you'll have an MP3 file of the TikTok audio!
Now you can add that trending TikTok sound to your music playlist or use it to make your own creative TikTok video. Sharing is caring, so spread the joy of that catchy tune to all your friends!
How to Find Trending TikTok Audios
To find the latest trending audios, just open the TikTok app and tap the magnifying glass icon to search. Select 'Sounds' and the hot page will show you the most popular music clips, sound effects, and audio snippets currently blowing up on TikTok.
Method 1: Download TikTok Audio Directly From the App
To download TikTok audio directly in the app, just follow these steps:
Open the TikTok app on your phone and find a video with audio you want to download.
Tap the download icon to download just the MP3 audio file. It may be labelled "Audio," "Sound," or have a musical note icon.
The audio file will be saved to your phone. You can now access it through your music player app.
Alternatively, some phones allow you to extract the audio from a video in the gallery app. Look for an "Extract Audio" or "Save Audio" option after opening the saved TikTok video.
The MP3 audio file can now be found in your phone's music library and used as a ringtone, shared with friends, or uploaded elsewhere.
Method 2: Use a TikTok Downloader Website
One of the easiest ways to download TikTok audio is by using a dedicated TikTok downloader website like tiktokio.com. This website allows you to enter a TikTok video URL and download just the audio from the video as an MP3 file. It's time to go now to download the audio of TikTok videos.
Method 3: Use a TikTok MP3 Downloader App
One of the easiest ways to download TikTok audio and save it as MP3s is by using a dedicated TikTok MP3 downloader app. These apps allow you to quickly download the audio from any TikTok video with just a tap.
How to Download TikTok Audio on Android
To download TikTok audio on your Android phone, follow these steps:
Open the TikTok app on your Android and find a video with audio you want to download.
Select "Share to" from the menu.
Choose the "Save video" option. The video will be saved to your Android's gallery.
4. Open your gallery app and find the saved TikTok video. Tap the three dots icon again and pick "Details." The audio file details will be shown.
Tap the audio file name to download just the MP3. It may have a file extension like .mp3, .m4a or .aac.
The MP3 will be saved to your Android's default audio folder. You can then access it from your phone's music player app.
How to Save TikTok Audio as MP3s
To save your favourite TikTok audio as an MP3, just follow these quick steps:
Open TikTok and find an audio you want to download. Tap the profile icon of the creator to view their profile.
Tap the three dots '…' next to the audio, then select 'Share'.\n
Tap 'Copy link' to copy the audio's URL to your clipboard.
Open a free MP3 converter website like ClipGrab, Videoder or FLVTO and paste the link into the search box.
The audio should appear. Click 'Convert' or 'Download' to save the MP3 to your computer.
Your new MP3 will now be saved and ready to import into other apps like Instagram, and iMovie or share with friends!
Organizing and Managing Your Downloaded TikTok Audio
To keep all your new TikTok audio downloads organized, create a separate folder on your computer just for them. Name the folder something like "TikTok Audio" or "TikTok MP3s". Within that folder, make sub-folders for different categories to sort the audio clips into, such as:
Funny
Dance / Choreography
Duets
Mashups
Slowed + Reverb
As you download new audio from TikTok, save the MP3 files into the appropriate subfolders based on their content or sound. This will make it easy to find specific audio clips later when you want to use them in your own TikTok videos or share them with friends.
Conclusion
So there you have it, a quick and easy way to download your favourite TikTok audio clips as MP3 files that you can enjoy even when you're offline. Now you'll never miss out on the latest viral sounds and can build up your library of trending audio clips. TikTok is an endless source of entertainment, comedy, and culture, so being able to capture and collect those audio moments is valuable. And the best part is, with just a couple clicks of a button, you have an MP3 version instantly saved and ready to replay whenever you want. Go discover some new sounds to download – your perfect TikTok entertainment audio mashup is out there waiting for you!