How to Easily Keep Track of Your Companies Expenses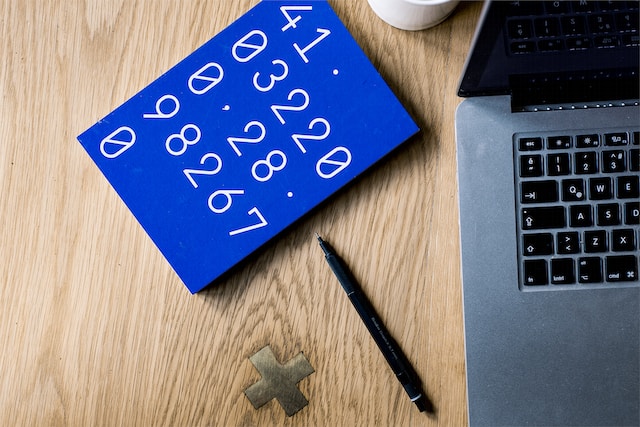 Effective management of the company's expenses is essential for a firm to achieve sustainable growth and success in today's fast-paced business world. Keeping tabs on your firm's costs can be difficult, particularly when your company expands its operations. Nevertheless, you may simplify the process and get more control over your financial records if you employ the appropriate tactics and tools.
This in-depth post will examine six efficient and straightforward methods that will allow you to keep track of the expenses incurred by your firm simply. It will walk you through optimizing your spending monitoring system, which will help you save time and increase your bottom line. Technology will be used to do this, and practical procedures will be implemented.
Make Use Of Electronic Financial Management Software
Implementing cutting-edge digital tools for cost management is essential for streamlining and automating the expense-tracking process. These platforms include user interfaces that are easy to use, which makes it possible for your team to easily record, organize, and save data relating to expenses. Leading cost management solutions like alliance hcm, Expensify and Zoho Cost include capabilities like receipt scanning, intelligent expense classification, and real-time reporting. These features make it easy for your finance staff to keep track of every transaction. An effective expense management system software can provide a transparent and all-encompassing picture of a company's financial well-being. Tracking and reporting expenses in real-time enable finance teams to monitor spending as they occur, promptly discovering any abnormalities or potential budgetary difficulties. When firms have enhanced insight into their finances, they can better make decisions based on facts, more effectively manage resources, and improve their overall financial planning.
Establish A Detailed Procedure For Paying Expenses
Create a policy for company expenses that is unambiguous and comprehensive to specify spending parameters. A policy on expenses that have been carefully established will specify the types of expenditures that are allowed. You will establish spending caps, and describe the documents that must be submitted to be reimbursed. You may cut down on errors and save money by not making unnecessary purchases. If you make sure that everyone in the organization is aware of the policy, it will promote prudent spending.
Make Use Of Credit Cards That The Company Has Provided
It is possible to substantially ease employee expense tracking by providing them with company credit cards. It will be simpler for you to keep track of and control business expenses. Only if individual cards are used that are linked to the main company account. In addition, you can place spending caps on each card. This ensures that employees comply with the expense policy and prevents employees from going over budget.
Conduct Frequent Audits And Studies Of Your Expenses
Create a regular schedule to examine and assess the costs incurred by your firm. You will be able to detect spending trends and areas of overspending. There will be potential possibilities to save money on costs with the help of regular assessments. Make informed financial decisions by utilizing the insights gathered. If necessary, alter your expense strategy to optimize spending by reducing unnecessary costs.
Implement Mobile Expense Tracking
Make it possible for your staff to submit their costs while moving by enabling mobile expense tracking. Mobile tools like Concur and QuickBooks Self-Employed make it simple for employees to input expenses. You can collect receipts, and attach supporting paperwork from their mobile devices. You can enhance accuracy and cut down on delays in reimbursement. It will enable you to cultivate a culture of financial responsibility if you take advantage of mobile technology.
Retain The Services Of Qualified Accountants
You can consider employing professional accountants or contracting accounting services to manage the financial aspects of your business. Tracking expenses requires expertise and efficiency. With experienced accountants, you bring all of these to the table. You can assure accurate records and compliance with applicable tax requirements. In addition, outsourcing financial responsibilities enables your staff to concentrate on the fundamental operations of the firm. You'll be able to concentrate on strategic expansion.
Conclusion
Keeping tabs on the costs incurred by your company is an essential component of sound financial management that can provide insightful information regarding your company's finances and overall performance. By implementing the six tactics discussed in this article, you will be able to quickly monitor the costs incurred by your firm and enhance the efficiency of your method for managing expenses.
If you want to assure your company's financial success, you can welcome technological advancements, develop a comprehensive spending strategy, use mobile tracking, and consult with professionals. Remember that accurate spending monitoring is the cornerstone of making knowledgeable financial decisions, which in turn contributes to your business's long-term expansion and viability.