Is It Worth It? Weighing The Costs Of Opening A Coffee Shop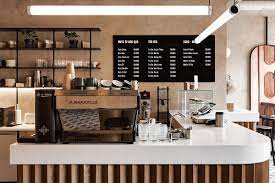 Coffee is one of the only drinks popular all over the world. It's been a staple of billions of people's diets for centuries ever since it was invented, and one of the most popular gatherings in cities worldwide are coffee shops. However, opening a coffee shop is never easy due to all the investments you have to make and the things you have to consider. Like with any investment, it's important to consider if opening a coffee shop is the right choice for you, so keep reading to find out all you need to know.
1- Market Research And Location
When opening a new restaurant or location, even if it's a coffee shop, it's integral to first research your target audience and the best possible location for your business. Knowing all you can about your customer base is what will allow you to target them in the early stages of opening your shop, getting enough foot traffic to keep a steady revenue. The location is so important because it needs to be in a convenient place where there's a lot of foot traffic, such as near workplaces or shopping areas, and there should be as little competition as possible nearby, so you're the best and only choice for customers looking for a quick coffee break.
2- Consider Franchising
When opening a brand new coffee shop, one of the most important things you'll have to do is make a name for yourself, on top of all the other considerations. However, this takes a lot of work and could take your attention off improving your restaurant and service. Luckily, you have another option. Consider turning your coffee shop into the franchise of a popular coffee shop chain. All you'll need to do is pay a small fee, and you'll be able to enjoy both the built-in fanbase of that chain of restaurants and a whole support network filled with people who'll help with supplies and functioning.
3- Open A Drive-Thru
A drive-thru is one of the biggest modern conveniences, enjoyed by all kinds of people, especially those in a rush. A large chunk of coffee shop customers, don't have time to stop and enjoy a cup of coffee when they need to be somewhere and instead opt to go to drive-thrus to meet their coffee needs conveniently. If you want to access this market sector, you'll need to open a drive-thru. Combining this with the previous point, you could open a drive thru coffee franchise that would appeal to all the professionals and busy people out there who are looking for a quick and convenient caffeine boost.
4- Check Your Financing Options
Getting a suitable line of credit is another consideration you'll have to make as a business owner and the most important thing you need to take care of to get enough funds to start up. Startup costs are the most expensive, including paying for the location, renovations, furniture, etc. To help with this, you'll need to figure out how you can finance it. The most common way is by taking out a loan from a bank, which normally has some good options for small business owners. You could also fund it if you have the savings or shop around for investors.
5- Budget For Operational Costs
Creating a budget for the long term is important, but perhaps even more important is creating one for the day-to-day operational costs. You'll have countless expenses for items like coffee beans, utilities, upkeep, decorations, food, staff salaries, etc. If you're able to set a budget taking into account all the bulk orders you'll be making and how much money you'll be spending over a week, you'll be able to price your products accordingly to make a profit.
Conclusion
The service and restaurant industry is jam-packed and has a lot of competition. However, in a crowded industry, there has to be room for success and expansion, which can only be the case if you have a large customer base. Luckily, there are billions of coffee drinkers worldwide, and more than enough people for each coffee shop. If you're interested in opening one, remember that if you play your cards right and consider all the information in this article, you may be able to set up your own prosperous business.
Sources:
6 Steps To Create an Operational Budget For Your Business. (linkedin.com)