Significance of KYC Face Verification in Today's Digital Era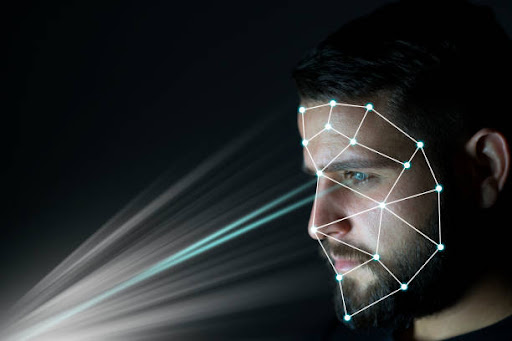 The practical application of KYC face verification has expanded with recent technological advancements. In addition, the sudden rise in identity theft and financial fraud compels companies to take strict measures against these crimes. Businesses are quickly deploying face verification systems, and the global face verification market is expected to rise up to $19.3 billion by 2032.
This article explores what face verification is and how face recognition solution is crucial for businesses to ensure identity verification.
What is KYC Face Verification?
KYC (Know Your Customer) face verification is a process that businesses employ for the identity verification of their customers via facial recognition technology. Being an integral component of the KYC process, this procedure helps to curb illegal activities related to identity and finance.
The following are the major steps involved in the face recognition system:
Registration of Customers
While customer onboarding, clients have to provide their personal information for identity verification, including name, address, date of birth, and a photograph to show their identity.
Document Verification Process
Document verification is a preliminary step before face verification. Customers provide their identity documents to prove their identity. Such documents can be anything from the passport to the driving license of the client. Users may provide the documents physically or virtually as per business or industrial requirements.
Face Verification
Face verification, also known as KYC face verification, helps authenticate individuals. Utilizing an AI face recognition approach, the system compares the customer image on the identity document with the actual face. It ensures that the individual who claims to be the customer is the same person behind the camera.
Liveness Detection
In order to prevent attempts of fraud through static images, many systems utilize live detection methodology to ensure that the person is physically verified during the identity verification process. It involves stimulating the user to execute specific measures or gestures to verify live presence.
Result Verification
With the help of live detection and an online face verification process, the system provides a result that verifies and indicates that the customer possesses the same identity as shown.
Application of KYC Face Verification in Various Sectors
The significance of advanced KYC face recognition is absolute in the industrial sector. Nevertheless, the following sectors take immense benefits via face recognition solutions:
Law Enforcement Sector
Face verification carries tremendous significance when it comes to the identification and investigation of criminals and terrorists, searching for missing individuals, or combat against domestic violence. Hence, technology is playing a tremendous role in the law enforcement sector in identifying potential offenders.
Meeting Social Needs
KYC face verification is not just limited to criminal identification in the legal system instead, it plays a vital role in other prospects as well. For instance, online facial recognition assists with the identification of disoriented adults, including individuals suffering from diseases like dementia or Alzheimer's. Integration of a face verification system in mobile phones helps police officers to verify and cross-match against the databases of federal IDs. This enables them to provide immediate assistance in their hour of need.
Searching Out Missing Individuals
Law enforcement agencies take leverage of KYC face verification solutions in order to search for missing or exploited individuals. The AI face recognition technology forges signal when identifying any potential match, helping law enforcement agencies to analyze the case efficiently.
Fintech Organizations
KYC face verification has gained immense popularity with the recent advancements in the digital sector. When it comes to making payments through digital wallets, face recognition helps in minimizing the threats of identity fraud. This KYC face authentication solution not only enhances the protection against identity theft but also ensures quick and safe transactions. So, whether opening a bank account or withdrawing cash through ATMs, eKYC-based face verification helps fintech institutions earn clients' trust fast.
Healthcare Organizations
KYC face verification has also revolutionized the global healthcare sector. The technology is capable of more than just monitoring individuals. Face verification widely assists the healthcare sector, whether it's the diagnosis of genetic diseases or keeping a check on a patient's medication. However, face verifier furthermore enhances the verification of patients, confirms their identity, and also monitors health conditions.
The Bottom Line
KYC face verification is a globally trusted solution that businesses and financial companies employ for the rapid identification and verification of human faces. This advanced identity verification not just supports companies in ensuring smooth client identification and verification processes but also raises them by preventing crimes like identity theft and monetary fraud. Companies must understand the significance of KYC verification solutions and implement them to identify individuals in crowds.
Also Read: How to Create a Successful Online Presence for Personal Branding.