The Future of Gaming Influencers: Trends and Predictions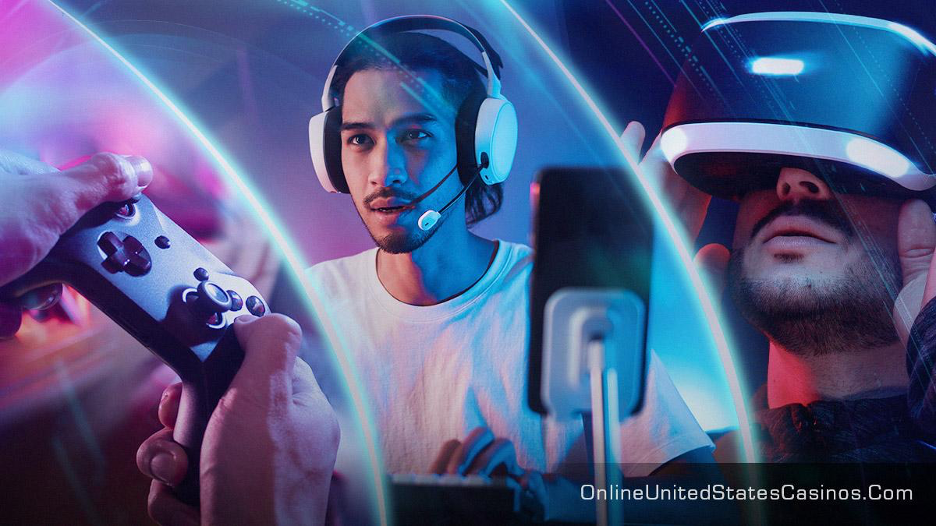 The video game industry is booming, attracting large audiences worldwide. Gaming influencers and companies are capitalizing on this trend. In fact, digital creators have been a game-changer in the gaming segment.
With their extensive follower base on social media platforms, they become a bridge to connect brands with their target audience. These gaming influencers can range from pro video gamers participating in eSports events and skilled players live streaming their gaming action to micro-influencers with a smaller follower base.
What is the Game Influencer Marketing Trend?
Inflation and economic slowdown drastically slowed marketing budgets, but the situation differs for influencers. That said, investments are still flowing in this segment. Brands aren't hesitant to collaborate with gaming influencers for several reasons.
These digital creators create a tight-knit community with brands and fans alike. As followers trust influencers' recommendations and reviews, gaming brands consider them trusted voices. It even impacts the purchasing decisions of the target audience, boosting the revenue for game developers.
Many studies also reveal that fans often trust gaming influencers as much as their friend's recommendations. Even a post tagged sponsored or ad garners more attention from gamers due to the trust factor. Thus, a game title, event, or merchandise promotion through influencers is more likely to drive sales.
Future of Influencer Marketing in the Gaming Industry
According to a recent report, the global iGaming market can reach USD 12,494.3 million by 2030. These stats indicate that collabs with gaming influencers will also increase in the coming years.
For years, iGaming companies focused on one-off paid sponsorships, but influencer marketing is now at the center of overall marketing goals.
Let's have an insight into the future of gaming influencer marketing.
Video Content is the King for Years to Come
Video content is a bedrock of proliferating influencer marketing reach. From streaming on Twitch, short videos on TikTok, and vlogging on YouTube to now Instagram reels, there's a boom in video campaigns.
The life of NG Slots, Pewdipie, Ali-A, VanossGaming, SSSniperwolf, and other renowned gaming influencers revolves around sharing personal gaming experiences via online channels. These top-performing digital creators sway their followers with content tapping their passion.
Moreover, creative elements in video content will enable influencers to engage with the fans at a deeper level. Storytelling and immersive experiences are the trends of the future. These innovative methods will leave a lasting impact on the audience.
Regulations for Gaming Influencers
Stricter guidelines for brand-influencer partnerships by governments are on the cards globally. The regulatory bodies aim to build a transparent marketing environment between gaming companies, influencers, and fans.
For instance, gaming influencers must tag sponsored posts in unambiguous language according to FTC guidelines in the US. Similarly, the Indian government mandated digital creators to add a disclaimer for paid branded content. If not, influencers have to pay up to $60,000 fines.
Digital Diversity and Inclusivity
In the past, many creators from marginalized communities faced harassment and bullying. However, the situation is changing for good. Brands are now pushing inclusive game influencer marketing, especially for LGBTQ+ and BIPOC communities.
So, expect more digital creators from these groups representing prominent companies. Featuring a diverse demographic can also help iGaming brands tap into new markets.
According to a report from Newzoo, the Sub-Saharan Africa region can have 275% more gamers in the next ten years. This rapid growth also hints toward growing gaming influencers from these regions.
With the video gaming industry becoming interconnected, cross-platform collaborations will also increase. It allows creators to stream games on one platform and engage with fans on other social media channels. These cross-platform brand partnerships will be more common with female gamers.
Thus, gaming influencers can blur that societal-driven bias in every aspect. These collaborations can play an integral role in breaking down stereotypes while bringing positive social change.
A Social VR Revolution
Gaming influencers will be key players in providing valuable insights and perspectives for fans in the VR-based gaming segment.
Peer-level influencers with a massive niche following can offer an authoritative perspective on this new-age game genre. They can help gamers semi-experience VR-based games.
Agreed that the market is nascent at this stage, yet there's a great scope of influencers building an authority in this tech. Like any other product, peer influence will drive VR product adoption.
FAQs
What is influencer marketing in the gaming industry?
For influencer marketing, brands partner with digital creators or professional gamers. These game influencers share the brand's message via live gameplay, suggestions, and reviews on social video platforms. It helps iGaming companies connect with a larger audience.
Where can I find gaming influencers?
Gaming influencers are available on various social media platforms. It includes Twitch, YouTube, Discord, TikTok, Instagram, Twitter, and Facebook.
Final Thoughts
With continued growth and innovation, the future of esports influencers looks bright. Brand-influencer campaigns on social media can effectively resonate with a broader audience. Hence, digital creators can help brands in leaps and bounds to win the marketing game.