The Infinix Hot 20 Play will be a huge hit: 5 reasons why?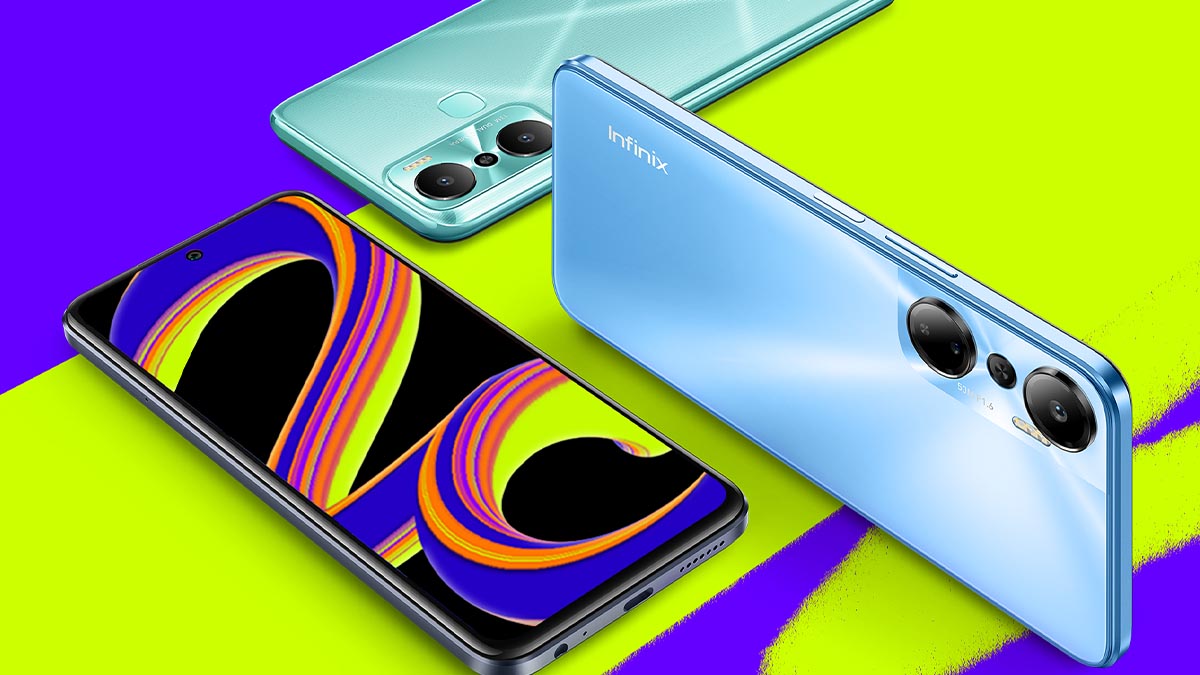 In this changing world, the demand for smartphones is on rising trend because they facilitate internet browsing with many features. Like other smartphone brands, Infinix is one of the top-notch brands launched in 2013 to create next-level technology with a trendy style that focuses on mobile devices, intended to provide various smartphone operations.
Infinix Hot 20 Play is the newest model of the company's line of low-cost smartphones. For low-budget users, its high-end features are affordable in price.
In addition, Infinix smartphones in Pakistan start from a price range of PKR 10,999 and go up to 90,000 and more. Infinix Hot 20 play was launched in Pakistan on 13th October 2022 with an expected price of 32,999.
Five Reasons
Here are five reasons why The Infinix Hot 20 Play will be a big success
1. Display and Design
Infinix Hot 20 play is available in many different colors: black color variant, Luna Blue, Aurora Green, and Fantasy Purple, and one of the huge reasons for its success. Infinix Hot 20 play may not have the most attractive design but, it has a back panel that appears very decent. Its dual camera system can make you wonder how much it costs. With a weight of roughly 210 grams, it is undoubtedly a heavy phone. The large battery that is placed inside the phone plays a significant role in its weight. But on the other hand, you must agree that the phone's weight distribution is done very effectively.
The biggest selling point of Infinix Hot play is its enormous screen. It has a sizable 6.82-inch HD+LCD screen with a refresh rate of 90Hz. Maximum brightness of 500 nits can be seen on Hot 20 Play. The device also works fine in direct sunlight and the screen's text can be easily readable.
2. Hot 20 Play Camera
You can capture clear pictures in different scenarios using a smartphone with a high-quality camera. The quality of the camera is one of the main reasons behind the huge success of any smartphone. Similarly, Infinix Hot 20 play's dual camera setting is the corner of attraction for many people. The smartphone has an Al lens, in addition to a 13-megapixel primary camera. Under ideal lighting, the phone's primary camera produces high-quality images. Additionally, Infinix allows you to activate '360 flashlights' which turn on both front and rare flashes.
3. Battery and Charging
Another reason behind the success of Infinix Hot 20 play is its battery and charging. Huge batteries have always been included with the Infinix Hot Play series. Infinix Hot 20 Play has a sizable 600mAh battery inside it. The phone's battery life is indeed outstanding. Hence, it provides two days of battery life for a normal user, and the heavy user who frequently spends an entire day on a phone can receive one or 1/5-day backup power. Overall, Hot 20 Play's battery performance is very effective.
4. Hot 20 Play Price
Price is one of the main factors behind the success of any smartphone. When buying a smartphone, the most important decision factor for buyers is typically a price that fits in the budget.
In the same way, Infinix Hot 20 Play's budget-friendly feature is one of the reasons it will be a huge hit in the future. In Pakistan, the Infinix Hot 20 Play price in Pakistan is 32,999 PKR. A person can get many specifications and high build quality on a very low budget. The phone's major selling point is its battery life, and it does not disappoint in that regard. In addition, a bottom-firing loudspeaker is provided with the Infinix Hot 20 Play. A 3.5mm microphone connector is provided on the bottom and you only need to connect your earbuds to start using them.
5. Performance & Software
Infinix Hot 20 Play is powered by MediaTek Helio G37 CPU and a 4G RAM and internal memory of 64GB which is presently the most effective in its market. Its additional features include MemFusion, a Virtual Memory Exploration capability. Leveraging the internal memory space that can add 3Gigabytes more RAM.
One of the unique aspects of the Hot 20 Play is its Smart panel which can be easily accessed by pulling in from the left or right side of the device. It also offers a 'Game Mode' and 'X Clone', allowing you to set up multiple accounts for any social network.
Final Thoughts
The 5 reasons behind the success of Infinix Hot 20 Play are well-explained in this article. In Pakistan, Infinix mobiles are widely used smartphones. They have quickly drawn customers from a range of socioeconomic classes. There are several different price points for Infinix mobiles. The cheapest Infinix mobile prices start at PKR 11,000. The market now offers the brand-new Infinix Hot 20 Play which comes with the newest features and specifications. Its price in Pakistan (Karachi, Lahore, Faisalabad, Multan, Islamabad) starts from 28,800 PKR.