Understanding Sweepstakes: A Guide to Winning Big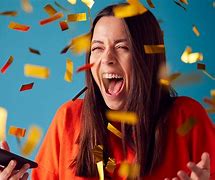 Have you ever wondered how people win exciting prizes like luxurious vacations, high-end electronics, or even cash rewards? The answer lies in the world of sweepstakes.
Sweepstakes are captivating contests that offer participants a chance to win big through a random drawing.
If you're intrigued by the idea of winning incredible prizes, this comprehensive guide is for you.
In this guide, we will delve into the realm of sweepstakes and provide you with valuable insights on how to increase your chances of winning.
Whether you're a seasoned sweepstakes enthusiast or a newcomer looking to dip your toes into this thrilling world, we've got you covered.
What Are Sweepstakes?
You're probably wondering "what are sweepstakes?"; sweepstakes are promotional contests that offer participants a chance to win various prizes through a random drawing.
Unlike contests, which involve skill or talent-based entries, sweepstakes rely purely on luck.
These contests are widely conducted by companies, brands, and organizations to promote their products or services, increase brand awareness, and engage with their audience.
Different Types of Sweepstakes
Sweepstakes come in various forms, catering to different interests and demographics. Some common types of sweepstakes include:
Online Sweepstakes
These sweepstakes are conducted on websites or social media platforms, where participants can enter by filling out an online form or taking specific actions like sharing the sweepstakes post or referring friends.
Mail-In Sweepstakes
Participants enter these sweepstakes by mailing their entries on a postcard or a specific entry form to the designated address.
Instant Win Sweepstakes
In these sweepstakes, participants find out instantly if they have won a prize or not. They often involve scratch-off tickets, online games, or interactive experiences.
Skill-Based Sweepstakes
Although most sweepstakes are based on luck, some incorporate a skill-based element, such as solving puzzles or answering trivia questions, to determine the winner.
How Do Sweepstakes Work?
Sweepstakes typically have a defined entry period during which participants can enter the contest. This period is mentioned in the sweepstakes rules or promotional materials.
Once the entry period ends, a random drawing takes place to select the winners.
The number of winners and the prize distribution vary from sweepstakes to sweepstakes.
Understanding Sweepstakes Rules and Regulations
To participate effectively in sweepstakes, it's crucial to understand the rules and regulations set by the sponsor.
These rules outline important details such as eligibility criteria, entry limits, entry methods, prize descriptions, drawing dates, and winner notification procedures.
Make sure to carefully read and comprehend these rules to ensure your entries are valid and comply with all requirements.
Tips and Strategies for Maximizing Your Chances of Winning
While winning a sweepstake is largely a matter of luck, there are strategies you can employ to improve your odds:
Research and Enter Legitimate Sweepstakes
Focus on entering sweepstakes from reputable sources and trusted brands to avoid scams or fraudulent contests.
Follow Entry Instructions
Read and follow the entry instructions meticulously.
Missing out on a small detail could disqualify your entry.
Enter Regularly
Consistency is key. Enter sweepstakes regularly to increase your chances of winning.
Enter Sweepstakes with Fewer Entries
Look for lesser-known sweepstakes or those with specific entry requirements.
These often have fewer participants, giving you a higher chance of winning.
Set Up a Separate Email Address
Create a dedicated email address for sweepstakes entries.
This way, you can keep track of notifications and prevent your primary inbox from getting cluttered.
Organizing Your Sweepstakes Entries
With multiple sweepstakes entries, it's essential to stay organized.
Consider the following tips to keep track of your entries:
Maintain a Spreadsheet
Create a spreadsheet to record the sweepstakes you have entered, along with important details such as entry dates, confirmation numbers, and prize information.
Use Sweepstakes Management Tools
Utilize online tools or apps designed to help you organize and track your entries efficiently.
Set Reminders
Mark important dates, such as entry deadlines and drawing dates, in your calendar or set reminders to ensure you don't miss any opportunities.
Common Mistakes to Avoid
When participating in sweepstakes, it's important to be aware of common mistakes that can hinder your chances of winning:
Ignoring the Rules
Always read and understand the sweepstakes rules to avoid disqualification.
Overlooking Entry Restrictions
Pay attention to any age, residency, or other restrictions specified in the sweepstakes rules.
Only enter contests for which you are eligible.
Providing Inaccurate Information
Ensure that the information you provide while entering the sweepstakes is accurate and up to date.
Incorrect details could result in disqualification.
Missing Deadlines
Be mindful of entry deadlines and submit your entries on time.
Late entries are typically invalid.
Staying Safe and Avoiding Sweepstakes Scams
While most sweepstakes are legitimate, it's essential to stay vigilant and avoid scams.
Here are some tips to help you stay safe:
Research the Sponsor
Before entering a sweepstake, research the sponsoring company or organization to ensure its credibility and authenticity.
Never Pay to Enter
Legitimate sweepstakes do not require you to pay a fee or make a purchase to participate.
Be cautious of any sweepstakes that ask for payment.
Protect Your Personal Information
Avoid sharing sensitive information like your Social Security number, bank details, or credit card information when entering sweepstakes.
The Joy of Winning: Celebrating Your Success
When you finally win a sweepstake, it's time to celebrate! Here are some suggestions to make the most of your victory:
Follow Claiming Instructions
Carefully review the sweepstakes notification and follow the instructions provided to claim your prize.
Express Gratitude
If the opportunity arises, express your appreciation to the sponsoring company or organization for the prize.
Share the Excitement
Let your friends and family know about your win and share the joy with them.
Conclusion
Sweepstakes provide an exciting avenue for winning incredible prizes by simply trying your luck.
By understanding the various types of sweepstakes, following the rules, employing smart strategies, and staying organized, you can maximize your chances of winning big.
Remember to stay safe and avoid scams while enjoying the thrill of participating in sweepstakes.
Get ready to embark on your sweepstakes journey and make your dreams come true!