What Are Popular Crypto Games: How Do They Work? And Are They Profitable?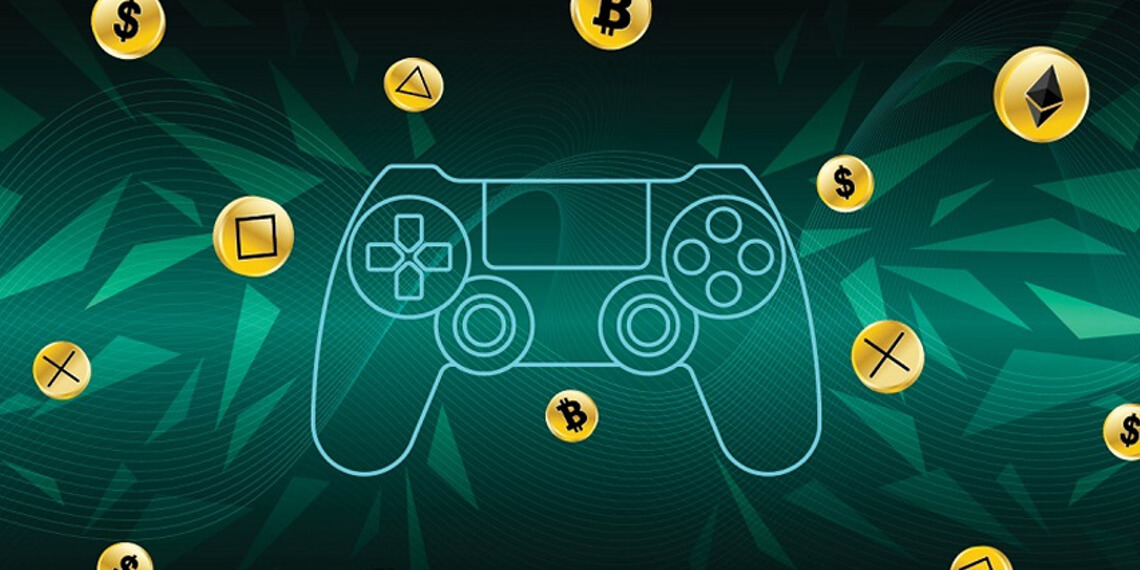 The world of gaming is now more exciting and creative because of the dynamic cooperation between cryptocurrency and online gambling. Several cryptocurrency gambling games have become incredibly popular because they provide thrilling moments and the chance to make significant profits.
Players from all across the world are interested in playing these games. This blog will look into the well-known crypto gambling games that are trending this year and examine their attractiveness, mechanics and profitability,
1. Slots
Slots have stood the test of time, consistently evolving to offer captivating themes and interactive gameplay. As they continue to shine, players can now play slots with BTC and other cryptocurrencies. Slots can be played by both inexperienced and seasoned gamblers due to their visually attractive graphics, themed gameplay, and the possibility of enormous prizes.
How does it work?
Like classic slot machines, cryptocurrency slots function similarly. The players spin the reels and make bets using crypto. You can win from matching symbols on pay lines, and some other Slots also include bonus features like free spins, bonus rounds, and progressive jackpots.
Is it profitable?
While the profitability of crypto slots varies greatly, they do have the potential to pay out big winnings, particularly when a progressive jackpot is achieved. Slots are basically games of chance, and the results are generated by random number generators, so players should be aware of this.
2. Roulette
Roulette is a favourite among cryptocurrency players because of its simplicity and suspense. Players seeking short bursts of excitement are drawn to the game's simplicity.
How does it work?
On a virtual roulette wheel with numbers and colours, participants put wagers when playing crypto roulette. The wheel is spun and a ball is released once bets have been put. If the ball lands on the player's selected number or category, such as even/odd or red/black, they win.
Is it profitable?
Roulette offers various betting options, each with different odds and potential payouts. While some players may experience substantial wins, it's crucial to remember that roulette, like other casino games, favours the house over the long term.
3. Blackjack
Blackjack's unique combination of chance and technique ensures that it never loses its attraction. The difficulty of making intentional decisions that can affect the course of the game and by that, it motivates players to play much more.
How does it work?
Players try to beat the dealer's hand in crypto blackjack without going over 21. After receiving their two cards, players have the option to "hit" (draw another card) or "stand" (retain their existing hand). Wins go to the player whose hand is closest to 21.
Is it profitable?
Among casino games, blackjack has one of the lowest house edges. Competent players can considerably increase their chances of winning by using the best methods.
4. Poker
Due to its blend of skill, strategy, and psychological components, poker has maintained its popularity. Players can now display their skills in a virtual setting thanks to crypto poker rooms.
How does it work?
Instead of playing against the house, players compete against one another in crypto poker. Cards are dealt to each player, and wagers are made in rounds. Depending on the strength of their hands and their perception of their opponents' actions, players can fold, call, raise, or go all in.
Is it profitable?
The profitability of a player in crypto poker is significantly influenced by their skill level and knowledge of the intricacies of the game. Players with a high level of skill who can read their opponents and make wise moves frequently succeed.
5. Live Dealer Games
Due to the immersive experience they provide, live dealer games have become increasingly popular among younger players, bridging the gap between online and physical casinos. Players adore the in-person connection and genuine casino ambience.
How does it work?
A live dealer controls the game in real time while streaming a video feed to players' smartphones. Through a chat feature, players can communicate with the dealer and other players while placing bets on their displays.
Is it profitable?
The profitability of live dealer games varies depending on the game being played, and they provide a realistic casino experience. The social and participatory aspects offer value above and beyond monetary rewards, even when the house edge still exists.