Is financial education important in student life?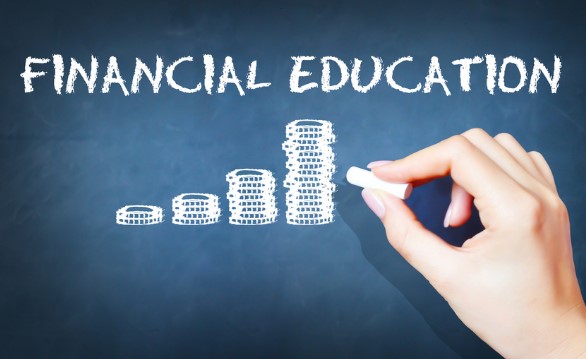 Financial literacy is the ability to understand and make informed decisions about personal finances. It is an essential skill for individuals to have, especially in today's world where financial products and services are more complex than ever before. Financial education is crucial in student life, as it lays the foundation for good financial habits that will serve them well into adulthood.
Financial education is essential in student life, as it lays the foundation for good financial habits that will serve individuals well into adulthood. With financial education, students will be better equipped to manage their money, increase their savings, maintain a good credit score, and plan for their financial future.
Financial literacy for kids can help them to develop critical thinking skills, including the ability to analyse financial products and services, compare costs and benefits, and make informed decisions. This type of critical thinking is valuable in all aspects of life, including personal finance, and can lead to more informed and empowered decision making. It is an essential part of student life, as it provides individuals with the knowledge and skills they need to make informed financial decisions and build a secure financial future. Encouraging financial education in schools, at home, and through extracurricular activities can help students develop the financial literacy skills they need to succeed in life.
How to Incorporate Financial Education in Student Life?
Parental Involvement: Parents can play a crucial role in helping students understand personal finance. By discussing financial topics at home and involving students in household financial decision making, parents can provide students with valuable hands-on experience and reinforce what they have learned in school.
At Home: Parents play an important role in teaching their children about personal finance. Encourage your children to read hi lo books and articles on personal finance, and talk to them about budgeting, saving, and investing. Help your children open a savings account and teach them how to regularly deposit a portion of their income into it.
Through Extracurricular Activities: Financial education can be incorporated into extracurricular activities, such as clubs or workshops. Many organisations, such as Junior Achievement, offer financial education programs that are designed specifically for students. Encourage your children to participate in these programs to gain a deeper understanding of personal finance.
Community Outreach Programs: Schools can partner with local financial institutions, non-profits, or government organisations to offer financial education programs to students. These programs can take the form of workshops, seminars, or mentorship programs and provide students with hands-on experience in personal finance.
In the Classroom: Many schools now offer classes on personal finance, economics, and money management. These classes can provide a solid foundation for students to build upon. Financial literacy classes should be a part of the standard curriculum in schools, as it is a vital life skill that will benefit students for the rest of their lives.
There are many platforms available but I personally suggest you to Upsurge. Upsurge platform is a great resource for students looking to incorporate financial education into their lives. It provides a comprehensive and interactive curriculum on personal finance, including topics such as budgeting, saving, investing, and managing debt. Students can access the platform from anywhere with an internet connection, making it easy to fit financial education into their busy schedules.